The alleged spark that ignited World War I was struck in Sarajevo, Bosnia, where Archduke Franz Ferdinand — heir to the Austro-Hungarian Empire — was shot to death along with his wife, Sophie, by the Serbian nationalist Gavrilo Princip on June 28, 1914. And now, with the staged and mostly fake war in Ukraine where Putin is threatening with World War III, Turkey drops its objections to Finland and Sweden joining NATO on the anniversary of that fateful day in 1914 that sparked World War I. Such a coincidence! That tribute was not scripted at all (heavy sarcasm there…)
And if you have followed the staged war in Ukraine, it's been heavily coded with 24 and 42. The application for Finland and Sweden to join NATO was handed in a span of 42-days from June 28, on May 18.
On June 28, it was 108 years since World War I was ignited, 108 years as in 18, like May 18.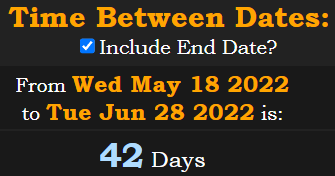 Also, keep in mind that NATO was established on April 4, 1949, as in 4/4, or 44.
June 28 came 193-days after Pope Francis birthday. 193 is the 44th prime number.
44 is also linked to Military.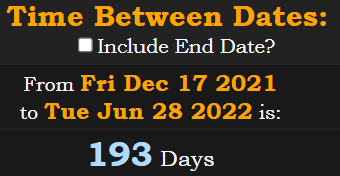 Military = 44
June 28 is also 2 months and 24 days after the anniversary of NATO being established on April 4, like 224. And the alleged reason for Finland and Sweden "wanting" to join NATO is the "Ukraine – Russia War."

Ukraine – Russia War = 224
The Society of Jesus = 224 (aka., The Jesuit Order)
And June 28 came with a 58-date numerology.
6/28/2022 = 6 + 2 + 8 + (20) + (22) = 58

NATO = 58
Ukraine – Russia = 58
The Freemasons = 58
Freemasonry = 58
But not only 58, but also 76.
6/28/2022 = 6 + 28 + 20 + 22 = 76

Ukraine – Russia = 58, 76
The Freemasons = 58, 76
As for the idiocy of joining NATO, see my previous article: