Mercuralia, also known as the Festival of Mercury, was a Roman celebration celebrated on May 15 in honor of the god Mercury, who was the god of merchants and commerce. Since Rome never ceased to exist but simply turned into the Roman Catholic Church and the Jesuit Order, who still controls most of everything in this world, such a celebration did not go unnoticed in the scripted mainstream media.

Before diving into Mercuralia, we had some chickenfeed for baby truthers and the made-up Epstein saga as the US Virgin Islands subpoenaed Elon Musk, requesting documents for the government's lawsuit alleging JPMorgan Chase benefited financially from the alleged Jeffrey Epstein's sex trafficking operation.



Elon Musk was born on June 28, and this continuation of the diversion of scripted actor and character Epstein came exactly 44-days before Musk's next birthday, and the story is all about alleged trafficking, hiding all the real sh*t that is going on.
Trafficking = 193, the 44th prime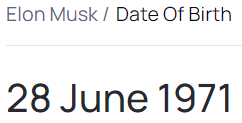 Musk = 44 (same cipher)

Of course, that means that this happened on the 322nd day of Musk's current age, as in Order 322, Skull and Bones Freemasonry.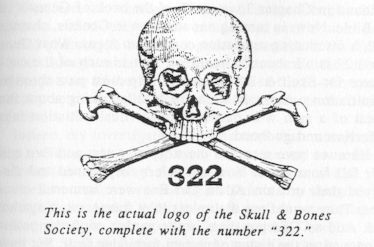 Of course, Musk is tied to Mercuralia through Twitter, as the number of twitter is 47, just as Mercuralia. And we will see a lot of this coded in all the fabricated scripted stories.
---
Then we had John Durham who released a report on the Trump-Russia probe and the alleged influence on the 2016 election by Russia. Durham's full name is 'John Henry Durham,' and Donald trump was 70-years old in 2016, his election year.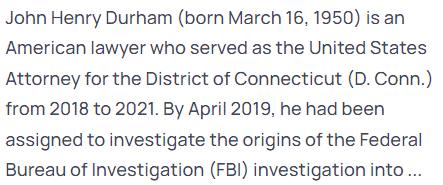 Mercuralia = 70
John Henry Durham = 70

John Durham was born on March 16, and this report from him about Donald Trump comes 60 days after his birthday.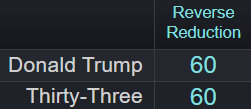 Donald Trump = 60 (same ciphers again)
Thirty-Three = 60 (as in '33,' calling card of the Freemasons)
---
Then we had 'The Weeknd' who changed his name to Abel Tesfaye on the day of Mercuralia. Of course, he was born on February 16, 1990, making him a Freemasonic 33-years old at the time of this 'name' ritual.

Name = 33

Being born on February 16 means that this ritual of changing his name on May 15, on Mercuralia, came exactly 88-days after his birthday. And according to the fake heliocentrism propaganda, Mercury's orbital period around the Sun, is 88 Earth days.


His birthday on February 16 is also the 47th day of the year. So, not only is Abel Tesfaye a match with 'Mercuralia' in gematrical values, it's also a match of the 47th day, his birthday.
Mercuralia = 101, 47, 96, 42, 606
Abel Tesfaye = 101, 47, 96, 42, 606

Of course, his full name of 'Abel Makkonen Tesfaye,' is a match to 'Mercury' as well.
Abel Makkonen Tesfaye = 103
Mercury = 103
Jesuits = 103

And so is 'The Weeknd…'

The Weeknd = 41, 40, 96
Mercury = 41, 40, 96
---

Then we had another staged and fake shooting in Farmington, New Mexico.
Well, New Mexico is the 47th state and this alleged shooting is said to have been staged on May 15, on Mercuralia.
Mercuralia = 47, 47

Of course, this took place in Farmington, a very Jesuit city.

Farmington = 153, 54, 918, 40
Jesuit Order = 153, 54, 918, 40

The governor of New Mexico is Michelle Lujan Grisham. She is currently serving as the 32nd governor of New Mexico and this fake shooting claimed 3 dead and 2 wounded, like 32. Of course, 32 is connected to Mercury as well, as the Greek equivalent of Hermes is 32.
Hermes = 32
Michelle assumed office on January 1, 2019, and this alleged shooting on Mercuralia comes exactly 228 weeks later, which is a perfect match with the city and the state.


Farmington, New Mexico = 228
---
And finally, we have something we all hope to never witness, and that is the announcement of Martha Stewart, 81, landing a Sports Illustrated cover as she poses in a daring swimsuit. Since she is considered old, this is a time ritual and that is very fitting for the day of Mercuralia, as time also equals 47 in gematria, same as her last name of Stewart, making her the perfect puppet for the ritual.

Mercuralia = 47
Stewart = 47
Time = 47

Note that the headline uses the word 'historic' to describe her photoshoot. Not only is that word also connected to time itself, it's also a perfect match with Mercuralia, and again with 47. Everything is scripted.
Historic = 101, 47, 606
Mercuralia = 101, 47, 606

Of course, Martha was born in '41.

Mercury = 41

And her birthdate is August 3, like 8/3, or 83. Again, a match with the theme and her name.
Swimsuit = 83
Stewart = 83
Festival of Mercury = 83

There are tons of other stories form yesterday, all scripted in the same way. Unfortunately, this is all I have time for this morning.