Puppet Novak Djokovic, also known as 'Mr. 53' during the staged and fake Pandemic, is now 35-years-old (like 53 in reverse,) and is back in the news after his 21st Grand Slam victory, and as always, it's all by the numbers.
Novak is now one 'grand slam' title behind the all-time record set by Rafael Nadal of 22 – you know, 22 as in the Freemasonic 'Master Builder Number.'
As for him being 35 and known as 'Mr. 53,' this victory came at Wimbledon 2022.

Wimbledon 2022 = 53
It was Novak Djokovic's twenty-first win.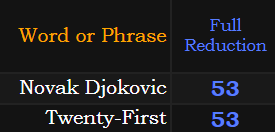 Novak Djokovic = 53
Twenty-First = 53
His 21st win came on a Sunday, the Jesuit's favorite day.
Sunday = 21
Jesuit = 21
And his full name matches perfectly as it reduces to 73, the 21st prime number.
Novak Djokovic = 73 – the 21st prime number
Novak was born on May 22, and this victory on July 10 comes at a span of 317 days before his next 36th birthday, which can be written as three sixes, or 666.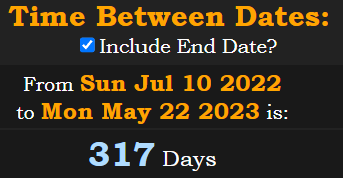 So, 317-days before 36 that can symbolically be written as '666,' The Number of The Beast. And 317 is the 66th prime number. And who did he beat in the final? Yes, Nick Kyrgios.
Nick Kyrgios = 66
Number of the Beast = 66
It's also 1 month and 18 days after his recent birthday, like 118. And this was his twenty-first grand slam.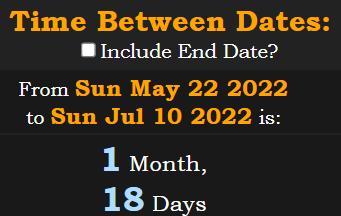 Twenty-First = 118
July 10 was the 191st day of the year.


Society of Jesus = 191 (aka., The Jesuit Order)
191 is the 43rd prime number. A perfect day for the Wimbledon championship.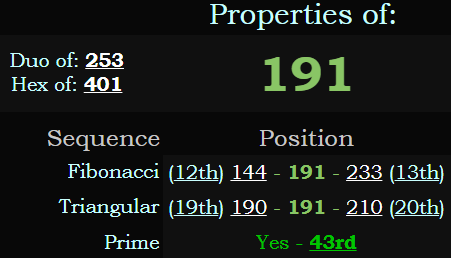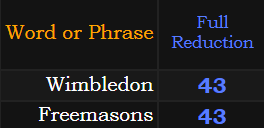 Wimbledon = 43
Freemasons = 43
And looking at the oldest purest cipher of Chaldean using that day-numerology of 43, we get a nice summery of the news and those rigging it by the numbers.
Wimbledon 2022 = 43
Twenty-First = 43
Freemasonry = 43
Freemasons = 43
The Illuminati = 43
And just look at that headline from CNN…

Novak Djokovic wins fourth straight Wimbledon title, 21st grand slam title overall = 303
303, as in the Freemasonic code of 33, the highest rank in Scottish Rite, as you can drop the zeros in numerology. Novak is a well-known Freemason and his "twenty-first" win is coded all over this Wimbledon and the date-numerology.
Again, everything is scripted by the numbers, and especially the entertainment for the slave population as in sports. It's all rigged at the championship levels. Nothing of it is real.
And again, Novak is a Freemason and a controlled puppet, playing the "hero" for gullible "anti-vaxxers." See my previous decodes on the staged and fake plan-demic: